SKYPE LESSONS

Bluegrass Banjo    Clawhammer Banjo    Hammered Dulcimer       Mountain Dulcimer      Acoustic Guitar    Pennywhistle       Low Whistle      Mandolin      Strumstick

and More!


Lessons in the privacy and comfort of your own home

Save on gas-No hassle of traffic, bad weather and driving to and from lessons

Live one on one lessons offering personal instruction, attention, and help

Lessons can be video recorded using Skype

Easy make-ups

Lessons at your convenience

Flexible schedule

Distance is not an issue

Discounts available

Its like having your own personal teacher at your call 24/7!
How does it work?

Skype is a free download which allows you to see and hear the other party you are connected to at no charge. You will need a webcam which is often already built in to many computers or you can pick one up for about $15.00. After you have downloaded the free version of Skype, you are ready to go.

This is one of the easiest and most convenient ways to learn! These are "live" personal lessons where you can see exactly what and how I am playing and I can see exactly what tou are playing. I can explain every detail and you can ask any question--just like we were in the same room! Lesson materials, when available, will be emailed to you prior to each lesson, free of charge. At the end of the lesson, I will go over with you what you have learned, discuss any problem areas, and answer any questions you may have. I will then email you a summary of the lesson giving you suggestions for practice. Lessons are $25 each if you take individual lessons. However, lessons paid by the month are $20 per half hour. Paying by the month reserves your time slot. If a lesson is missed, a make-up lesson will be available. Payment is made through Paypal (though other arrangements can be made). My paypal account is: fbridgeway@yahoo.com

To schedule a lesson, contact me at fbridgeway@juno.com or by phone at 330.221.6404.

You can locate me on Skype by searching Brett Ridgeway. To make sure you have the correct Brett Ridgeway, my profile picture is this:

DISCOUNTS & SAVINGS

For every three months of consecutive lessons a free lesson will be given.

Tell a friend! For every referral that signs up for one month of lessons, you will be awarded one free lesson.

Have a Skype party! Dulcimer clubs or multiple players who would like to see how the lesson works can get together for a skype party. This is only available once for groups at a cost of only $10 and I will be available to answer questions, etc. Contact me for details.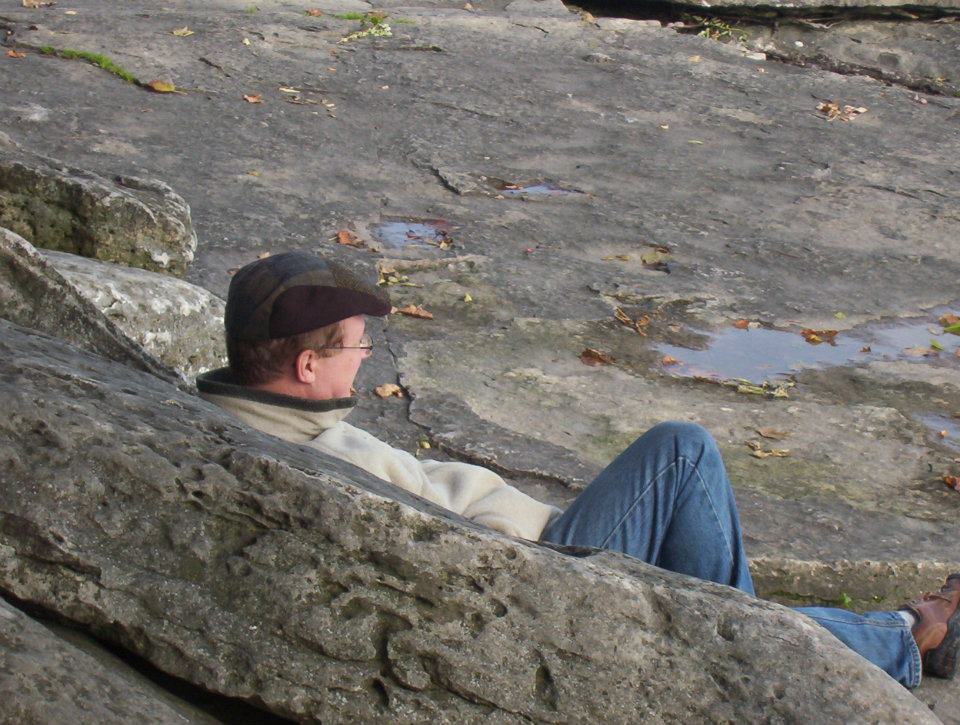 "Skype banjo lessons with Brett Ridgeway have been the best fit to a busy schedule and provide a very relaxed way of learning the banjo. The lessons are brought right to your home via Skype and Brett's style of teaching will help even the most challenged students, like myself learn how to make music!  Along with the reasonable cost, Brett's knowledge of music  and the ease of taking lessons from home, I would recommend lessons via Skype for anyone interested in making music" in















Drew Laird, PA
W

I own what may be the only hammer dulcimer in all of northern Sweden (certainly none of my friends in the Swedish folk music and dance community had ever heard of them before seeing mine).  As a result I had assumed that I would be doomed to teaching myself to play. Therefore you can imagine my delight when I heard that Brett would do lessons over skype, and I quickly arranged a meeting time with him. The logistics of the lesson went very well--despite being on opposite sides of the planet we could see one another's instruments and hear one another.

I am impressed with his technique and tablature charts--the few tunes I had managed to teach myself so far each took more than a week to learn, despite being songs I already know to sing, because of the need to carefully work out which dot on the sheet music corresponded to which note and therefore which string I should hit.  However, at my very first lesson with Brett he had me play a tune I had never heard before, and I could do so, straight away, thanks to his pattern-based

methods.















--Reia Chmielowski, Luleå, Norbotten, Sweden